Pasir Ris 8
S$829,000 - S$2,110,000
D18 - Pasir Ris/ Tampines
Pasir Ris 8 is a brand new mixed commercial and residential development by Allgreen Properties and Kerry Properties. The residences next to Pasir Ris MRT station must be integrated with a bus interchange, a polyclinic, a town plaza, and can yield up to 600 private homes. The maximum permissible gross floor area is 95,010 sqm, with a proposed gross plot ratio of 2.5.
Located next to the existing Pasir Ris MRT station (EW1), the development enjoys a strategic location that gives its residents remarkable convenience accessing the nearby amenities and facilities. It will have a commercial and residential component that is integrated with the future bus interchange. There will also be a new polyclinic, town plaza with its open spaces and pedestrian-friendly pathway serving as a community focal point.
More info please contact us
KEY SELLING POINTS
Highly Sought After by Home occupiers and investors.
One-stop for all unparalleled conveniences & seamless connectivity
A premium lifestyle with MRT, retail and amenities at your doorstep
Saving costs from less travelling
Higher chances of Passive Income
Increasing Location Value
Integrated developments only make up 1.3% of the total number of private residential units nationwide.
Currently, only 8 out of all the existing 119 MRT stations, or 6.7% have integrated developments with residential, commercial uses and a bus interchange.
Pasir Ris 8 is the 10th integrated development that is seamlessly connected with both MRT station and bus.
Location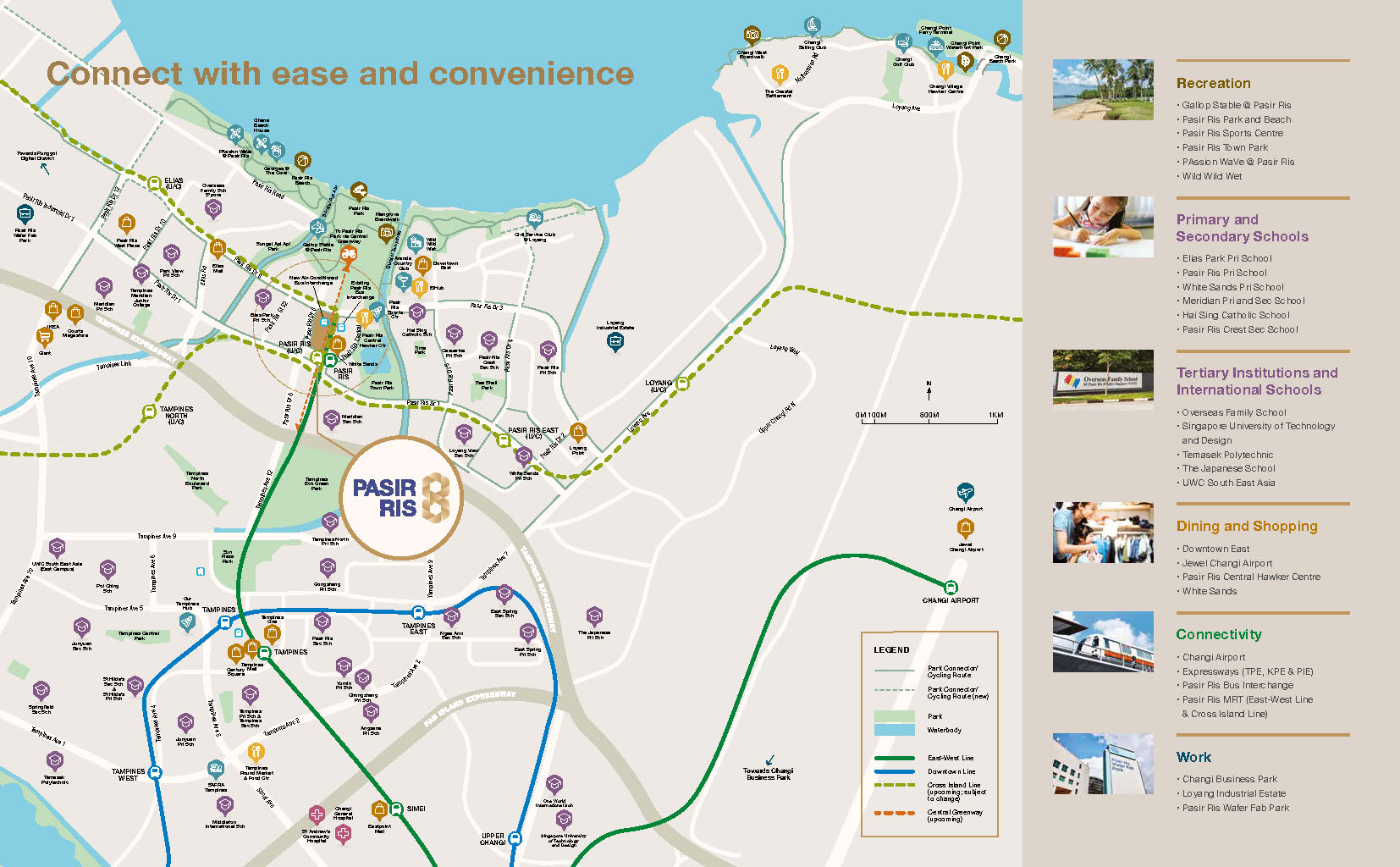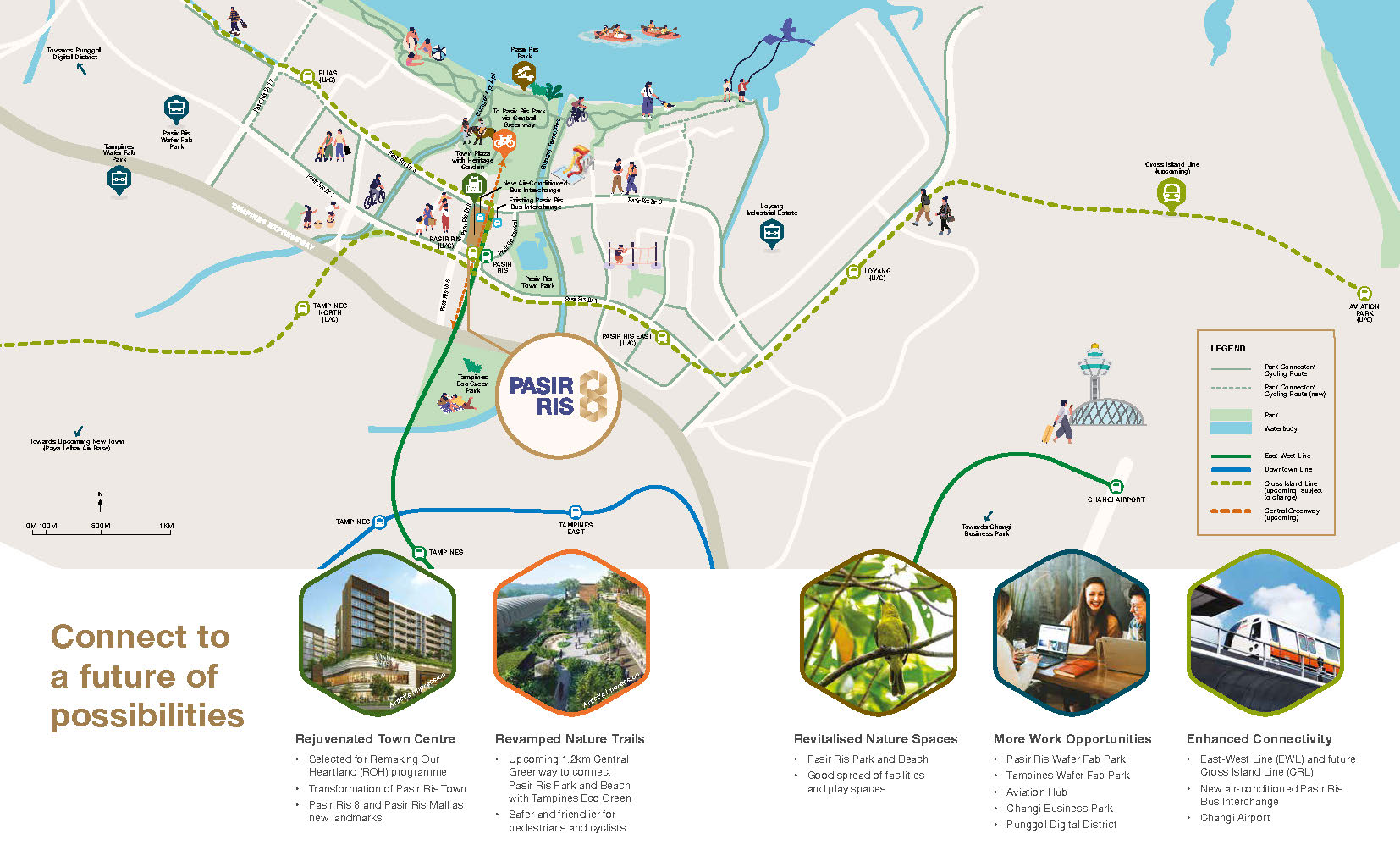 Siteplan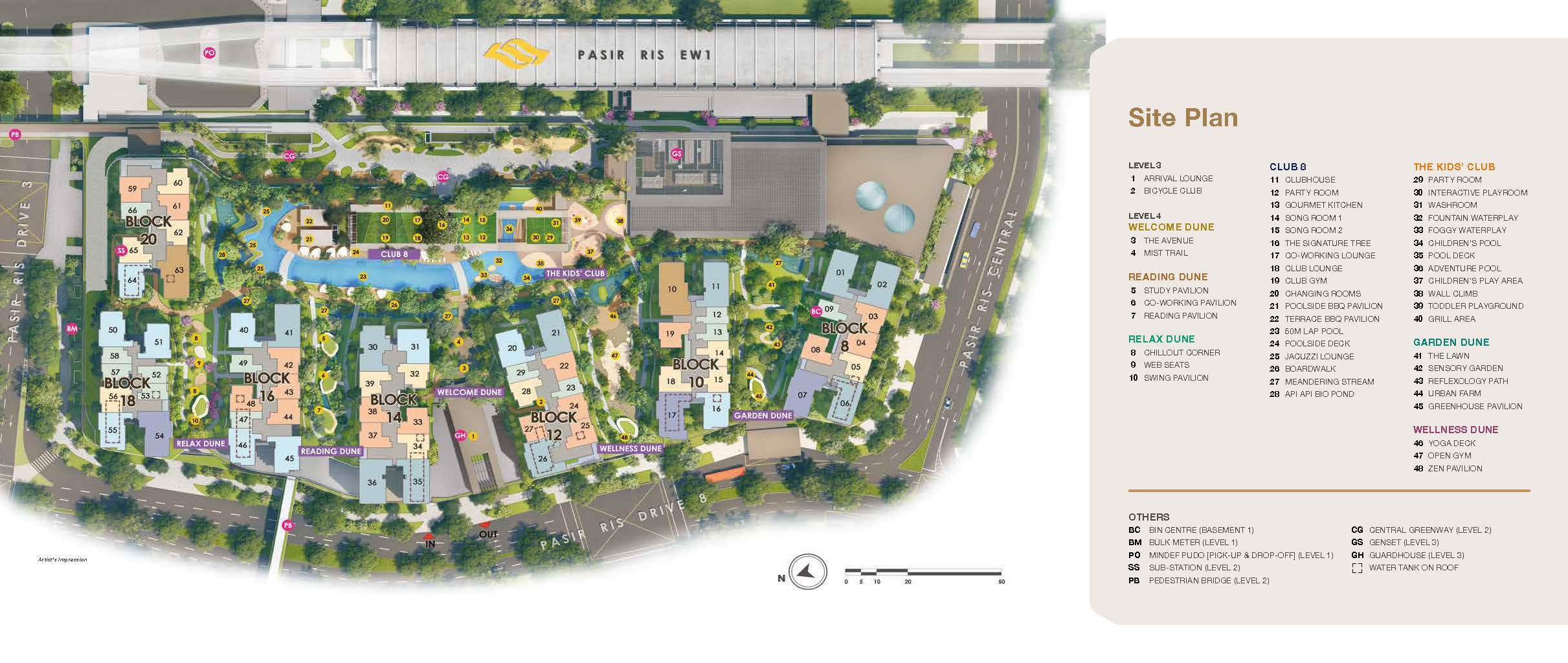 Siteplan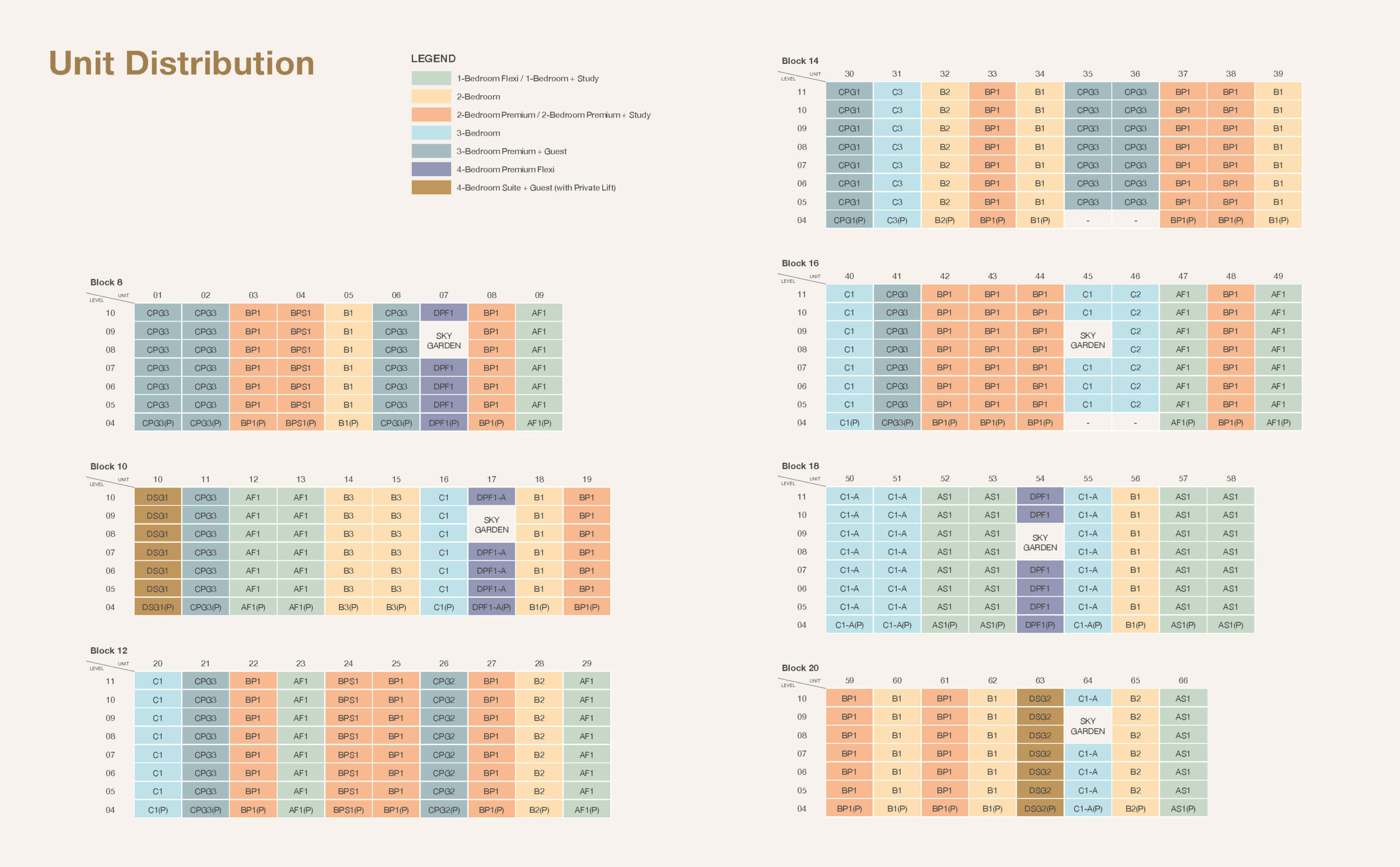 Unit Description
Type
No. of
Units
Strata Area
(sq m)
Strata Area
(sq ft)
1 Bedroom Flexi
AF1
53
48
517
1 Bedroom + Study
AS1
39
50
538
2 Bedroom
B1/B2/B3
89
66 – 67
710 – 721
2 Bedroom Premium
BP1
115
72
775
2BR Premium + Study
BPS1
15
77
829
3 Bedroom
C1/C1-A/C2/C3
72
95 – 99
1,023 – 1,066
3BR Premium + Guest
CPG1/CPG2/
CPG3
74
117 – 121
1,259 – 1,302
4BR Premium FLEXI
DPF1/DPF1-A
16
136
1,464
4BR Suite + Guest
DSG1/DSG2
14
143 – 144
1,539 – 1,550
Total Number of Units
487
Pricing
1BR from $8××k
Size from 517 – 538sqft
2BR from $1.1× m
Size from 710 – 829sqft
3BR from $1.5× m
Size from 1066 – 1302sqft
4BR from $2.1x m
Size from 1464 – 1550sqft